Ok, so I know my engine work. When it comes to body work, I'm a complete n00b. I got into an accident with my 95 Z26 (not my fault) and was wondering what's the best way to straighten my body out without taking it to a bodyshop to have it straightened (I HATE having other people work on my cars). Here's some pics to let you know what I'm dealing with.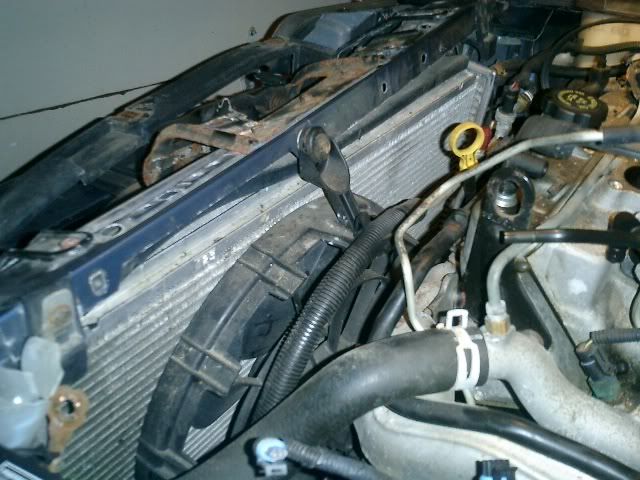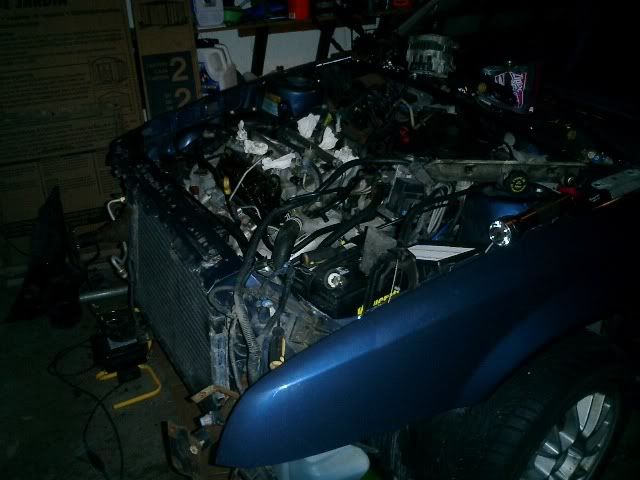 Evap canister hole. Looks much better now than before, but still not good.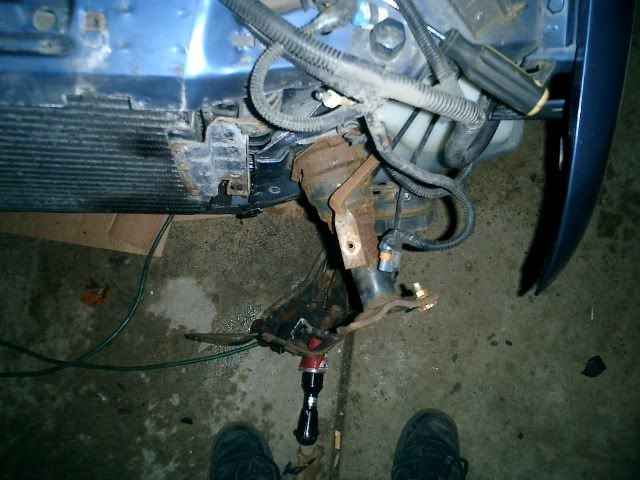 I need to know how to straighten the upper radiator support (Pounded it back for the most part, but the inner fender well is still pushing against my radiator towards the drivers side of the car), Evap canister hole needs to be a circle again, and the bumper supports need to be straight again. I've had people tell me to drill out the spot welds and get a new front clip, but I don't have 220 power in my garage to run a welder. Any advice?