Well Guys most of you have heard of the Red Demon
It is a 02 Z2, well it started as one.
It has a 445 LS2 with a 244/248 IIRC and ET LS7 Heads and the list goes on and on and on.
It was down at the Texas Mile in Goliad and it ran 180.2 on the stock 3.42 rear gears all naturally aspirated.
Here is a picture of it at the Texas Mile taken by a local board owner.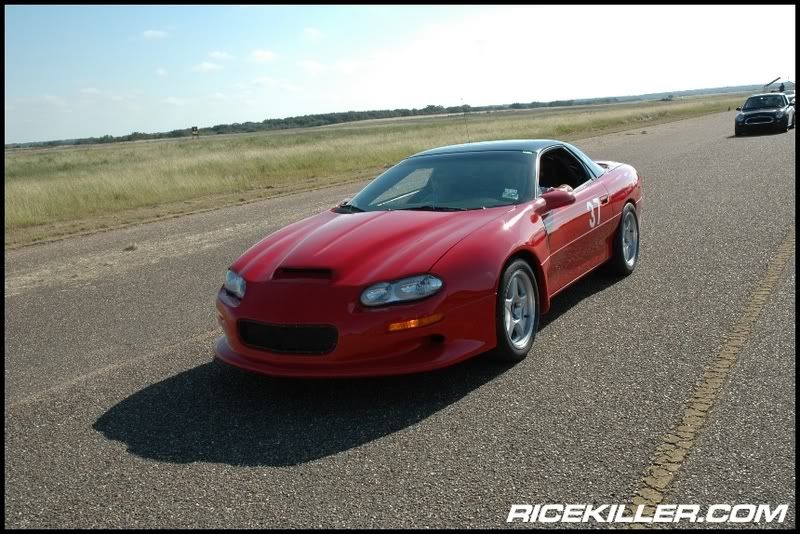 He also went and hit the dyno up the other day.
There have been a few complaints of this dyno being a little stingy according to the dyno guys.
over 450rwtq from 3K to 6.5K
Also the LS7 heads seem to like between a 10-20* duration split according to some of the cam guys so by the end of the year he gonna try and get a more LS7 specific cam and see if he can hit over 600rwhp N/A.
LG did it with some slightly worked stock LS7s and made 620rwhp.