Went to an open track day yesterday and thought I would post up some pics for you guys.
Of course, the obligatory z06 was there:
He was the fastest car in the mid street class (my class)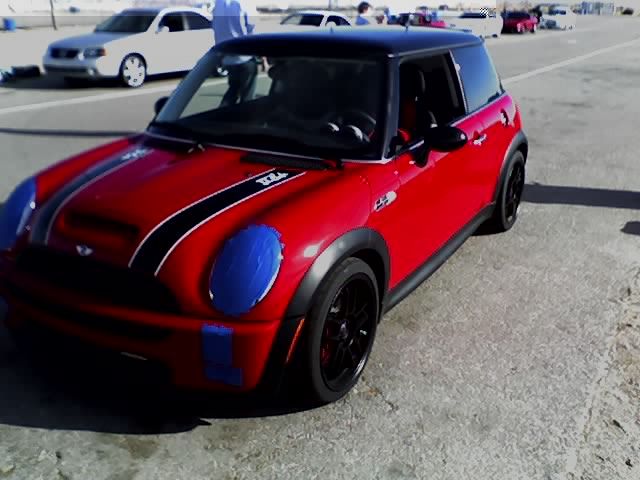 The mini was upgraded with the john works package....very fast.
Here are a few spec'd out cars that were in the race group:
3 spec miatas and a spec integra.
Most of the cars in my class:
The specV was stock...but driven by a 6 year autocross veteran. I had a terrible time trying to pass him and when I did I couldnt shake him for the life of me. You can also see a white s14, a red s14 with a redtop sr20, an MR2 with a shitload of work done, and a white STi. It was debaged, he took off the spoiler and pt on a stock WRX hood...So whe he was riding my ass at first I couldn't figure out why this damn WRX was so fast, until he popped his hood after the 2nd session.
Here is a pic of my car from the rear with my friend Ians 944 turbo.
German powah!