Quote:
Originally Posted by lynnenc
I sure hope someone can help. I have a 95 Honda Passport, V-6. Last night while driving to work, apparently a belt broke, not exactly sure what one but I was told by someone it was the belt that pretty much controls everything. The blower on my ac stopped working at the time it happened if that helps to narrow it down a bit. While I was sitting at the stop light, a big splash of water hit my windshield. I turned into the parking lot where I was going and smoke was coming out from under my hood. The car was very HOT and I didn't even have any idea that it was until I stopped and saw the smoke.
A man helped me to get it out of the middle of the lot and when he looked at it he said it must have gotten so hot it put a crack in the top part of my radiator. The crack appears to be in the plastic part on top of the radiator. I'm clueless about mechanical issues and am a single Mom who needs advice here. Is there any way this can be repaired or will I most likely have to buy a new radiator. Any and all help would be so greatly appreciated. Also, the belt that broke, could that be my serpentine belt? I'm totally lost here and desperately need some help.
Thank you in advance!
Your post is confusing and perplexing to me for a couple of reasons, but let's see where we can go in no particular order.
1. The first red flag in my mind from your description of events is this. The way it reads you knew you had some sort of problem but were still sitting at a traffic light going on your merry way. Why? If you suspected there was something wrong, why didn't you pull over right away? Problems seldom fix themselves.
2. If the top tank of the radiator is cracked or broken, simply replace it. Yes, you may be able to get just the tank replaced but you'll save little or no money. It's not a good investment.
3. More important than that is how hot did the engine get and how much damage did you potentially do to it. If your cooling system got hot enough to crack a radiator it got pretty hot. Expect hidden engine damage.
3. Still more important. What caused the overheating problem to begin with. Did the radiator crap out first and cause the overheat condition or was it just a symptom of another problem? Bad thermostat? Faulty water pump? I don't know from this end of the internet.
4. I don't know what belt on your vehicle "pretty much controls everything". If my memory serves correctly, and I hope it does, the timing belt drives the water pump (I know this for sure), so if it was the timing belt that broke you wouldn't be able to pull it off the road. The cooling fan is driven by the accesory drive belt. So if this belt let go, and you were sitting in traffic, this may be the cause.
5. Never the less, it doesn't sound to me as though you're going to do the diagnosis and repair anyway. You need to take it to an ASE certified technician in your area and allow them to determine what needs to be done. If all you need is a belt, thermostat and radiator, you'll get off for around $500. If you hurt the engine, all bets are off. $2500-$3000 would not be unreasonable.
Consider this an inexpensive lesson. If you think you're experiencing a problem, STOP and check it out before it becomes a mechanical and financial disaster. Good luck and have a nice day.
__________________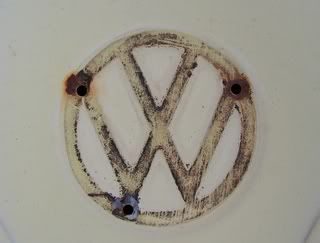 Thanks for the pic, jedimario.
"Everybody believes in something and everybody, by virtue of the fact that they believe in something, use that something to support their own existence."
Frank Vincent Zappa, 1940-1993