Quote:
Originally Posted by MikeD
Hi, the SES light on my 97 LeSabre came on the other day. I was driving up a long hill and about 3/4 of the way up the hill the service engine light lit up. The car had been working fine until the light came on at which point the tranny did not want to shift down to allow the car to maintain its speed. Even pressing the accelerator all the way down to the floor would not get the car to shift. It would shift to lower gears while slowing to a stop and geared up fine while getting up to speed, although while slowing it did seem to shift later(at lower rpm's) than usual.
The code that came up is P0141, which the book says is - Throttle Position Sensor A Circuit Range/Performance
I am looking for any input about this problem. Will replacing the TPS take care of this problem or is it maybe a byproduct of another problem?
The car has 200,000 Km on it and did have the intake gaskets and sealant replaced recently to fix a small oil leak. Any help or advice would be appreciated.
Sure, replacing the TPS will take care of this problem... That is assuming the TPS is at fault. The only way to know for sure is by performing a proper diagnosis. 200k km is probably an average life span for a TPS on your vehicle so it might be bad. On the other hand, when it was disconnected for the previous repair there could have been damage done to the wiring, connector or it could even be as simple as it isn't connected correctly.
Get out your manual (you do have and are using a manual, right?) and follow the directions for TPS troubleshooting. It's very simple and all you need is a DVOM. Alternately, you can use a scan tool's data stream feature which is preferable because you don't have to disturb anything (at least initially) to perform the tests and isolate the problem.
__________________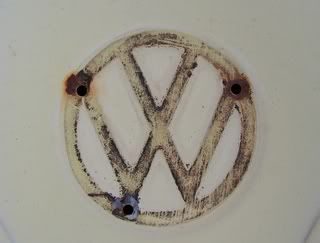 Thanks for the pic, jedimario.
"Everybody believes in something and everybody, by virtue of the fact that they believe in something, use that something to support their own existence."
Frank Vincent Zappa, 1940-1993