Quote:
Originally Posted by garzamma
This is my first post, glad to be here.

I tried to find my draincock on my grand prix but couldn't find it. I opened the lower radiator hose, the end that connects to the engine but not the radiator end. I drained once; used a radiator flush and water, drained that; filled with water and drained, twice again. (Let engine run for the appropriate amount of time, followed directions of bottle of flush. Antifreeze was still coming out, but it looked much more dilluted. Should I have continued to flush until nothing came out but water? Was disconnecting only one end of the lower radiator hose (the one that meets the block) enough? Thanks for any advice.
Well, you didn't really flush anything. From your description you didn't even get a complete drain, so now you not only still have old coolant in the system, you also have radiator flush chemicals. Basically, you've taken one step foward and two steps back.
To properly flush your cooling system, barring the use of a professional flush machine, you need to get a Prestone "flush and fill" kit.
They only cost about $5. Essentially you install it by splicing into the heater core inlet hose. Then hook up a garden hose, turn it on and step back. I also recommend that you disconnect the upper radiator to prevent back flushing muck from your radiator into the engine. It's also a good idea after doing this to replace the thermostat.
__________________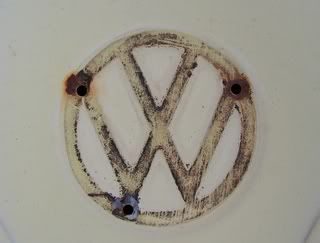 Thanks for the pic, jedimario.
"Everybody believes in something and everybody, by virtue of the fact that they believe in something, use that something to support their own existence."
Frank Vincent Zappa, 1940-1993