Quote:
Originally Posted by jfoote
Hello,

I recently had my windshield wiper motor replaced in my 1988 Chevy Nova, but on return of the car, the wipers only functioned at one speed, the intermittent control would not work, and the wipers would not park in the down position. Previous to replacing the motor, all of these funtions worked. Can this be related to the alignment of the wipers or wiper linkage? Any comments you can offer on this issue would be greatly appreciated. I am trying to gather enough info. to prevent from being stonewalled by the repair shop.

Thanks again,

Jeff
Alignment of the linkage or indexing of the blades would have no effect on this. They would simply sweep and park in the wrong place. It appears that you have either a malfunctioning or incorrect wiper motor installed from your description.
Now, for the real question. If your previous wiper motor had multiple speeds, the intermittent function worked and the wipers parked properly, why on earth would you have the motor replaced to begin with? Enquiring minds want to know... Because we suspect there's some pertinent piece of information that is intentionally being left out.
__________________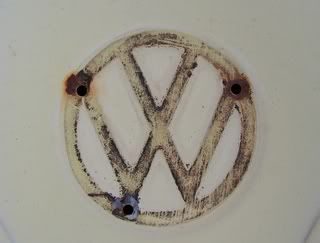 Thanks for the pic, jedimario.
"Everybody believes in something and everybody, by virtue of the fact that they believe in something, use that something to support their own existence."
Frank Vincent Zappa, 1940-1993