Benefit Car Show for
Jenna Lynne Eades
"Jennabear"
September 11th 2006-April 1st 2007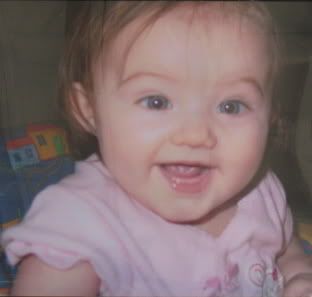 On March 31st the Eades family was involved in a rear end collision which resulted in the death of there 6 month old baby girl Jenna Lynne Eades. Chris, Jennas Father, Proudly Serves our country in the USAF, and now needs our support.
Come join us at the Eades Family Benefit Car Show.
There will be Celebrity Appearances, A Live Band, HOOTERS Girls, Free Food for Show Entrants, Venders for all your Auto needs, and some Amazing Cars!!
All Cars Welcome
Domestic, Import, Trucks
Saturday
May 12, 2007
Registration is 9am-11:30am. Show will Begin at 12pm.
$25 Donation for each Entry in the Show, $150 Donation for Vender Space, Spectators are FREE.
Proceeds benefit the Eades Family.
Location:
G.A.M.E. Rides
4041 W. Milky Way
Chandler, AZ 85226
For more Information or if you would like to be a Vender, Please Contact Bill Ball at 602-459-0212 or e-mail at
oneprouddad2@yahoo.com
4041 W. Milky Way
Chandler, Az 85226
480-894-3434