Re: ENGINE MISSES DURING LOAD
---
Quote:
Originally Posted by rataylor
1981 F-100 302 V-8 ENGINE MISSES DURING LOAD CONDITIONS AFTER ENGINE FULLY WARM(GONE AT LEAST 10 MILES). HAS 144,000 MI.,AUTO TRANS,2-BBL CARB. COULD YOU GIVE ME SOME THINGS TO CHECK. IMMEDIATELY STARTS FINE HOT OR COLD. ONLY DOES THIS IN SUMMER TIME AND NEVER WHEN AMBIENT TEMP. IS 60F OR BELOW. THANKS.
Based on your explanation, especially the ambient temp, it appears you may be suffering a mild case of vapor lock. Check for routing of fuel line too close to the exhaust, most importantly the inlet line to the fuel pump as it operates at negative pressure.
Second likely cause is the coil breaking down from heat, being mounted on top of the intake manifold. Long shot is distributor pick-up coil. I have seen this happen but it will nornally just shut down. Happy hunting.
__________________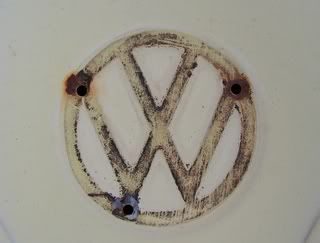 Thanks for the pic, jedimario.
"Everybody believes in something and everybody, by virtue of the fact that they believe in something, use that something to support their own existence."
Frank Vincent Zappa, 1940-1993